"Bloom Cup" Corporate Basketball Friendship Competition of Greatoo (China&Germany)
Createtime:2019-07-11
From July 11th to 12th, Greatoo (China&Germany) joint with general headquarters, Kangmei Daily and Baolv Taihe jointly launched a passionate basketball friendly match. As we can see, the players ran on the company's court, taking a vigorous step and swaying the sweat, accompanied by passionate music. Their beliefs, flying in the blue sky, with a firm eye, paint a beautiful arc!
The game was divided into two days. On the first day, the Greatoo general headquarters played against Kangmei Daily, and Greatoo (China&Germany) played against Baolv Taihe. At the beginning of the game, the team members of the Greatoo showed a strong momentum and scored consecutive attacks. As we can see, No. 8 player of Greatoo is actively running, taking two points and taking the lead! Kangmei Daily is certainly not to give up, actively returning to defense, attack and throwing, and then the ball was sounded into the net. The game was very fierce, the Greatoo headquarters basketball team used the defensive gap, once widen the score, played a small climax of 17:8. Kangmei Daily see the situation is not good, quickly adjust the state, and strive to seize every opportunity to pull the score closer. Look at Greatoo (China&Germany) played against Baolv Taihe, the two sides obviously are prepared; the friction between the shoes and the ground, the impact of basketball and the basket is the strongest sound. Jump, pitch, a beautiful three-pointer! Long line attack, the ball into the box again! The two teams competed against each other and made a strong confrontation. There was a burst of cheers on the court, and the audience's heart was like a basketball, jumping with the players.
The next day, the two sides exchanged their opposing teams and continued their fierce competition. Coordination, passing, the team's tacit understanding at this moment, defensive, breakout, corporate style bloom at this moment. The competition between the two sides was very intense and presented a wonderful matchup for the audience. The results lived up to expectations. Greatoo general headquarters won the championship. Greatoo (China&Germany) won the runner-up. The third place was won by Kangmei Daily and the team prize was won by Baolv Taihe.
Basketball is a collective movement and a movement of youth. In the passionate competition, everyone's sense of group consciousness and hard work is unprecedentedly high. This awareness will not disappear with the end of the game, and will be integrated into work and life. Taking advantage of the unique charm of sports, we will create a distinctive corporate culture and inject a spiritual power into the construction of Greatoo.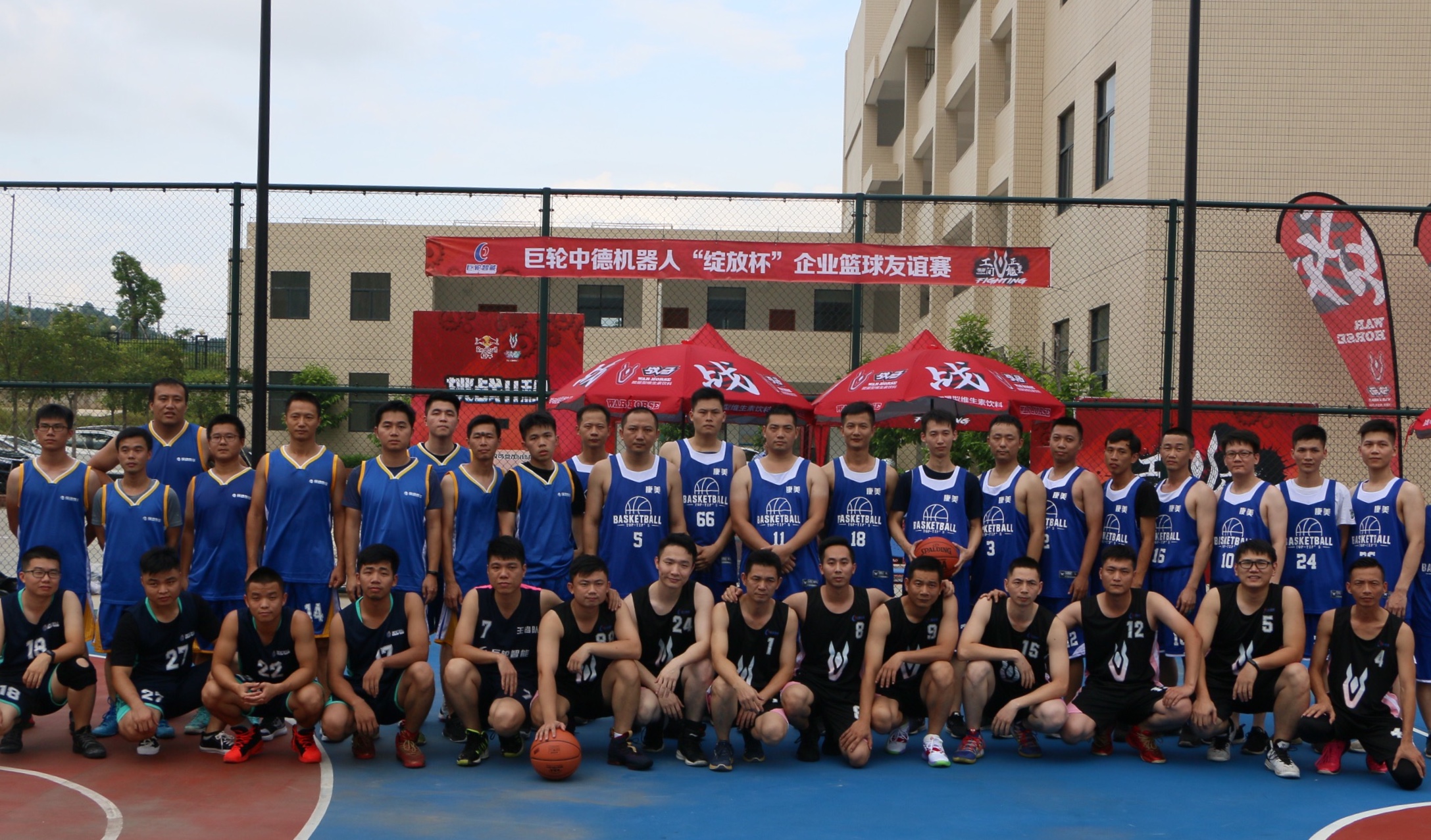 Back